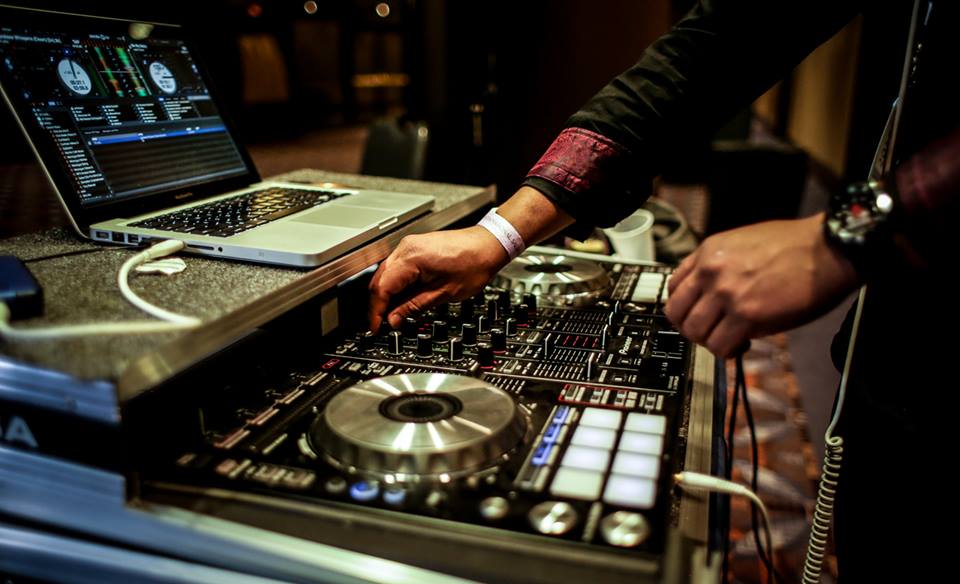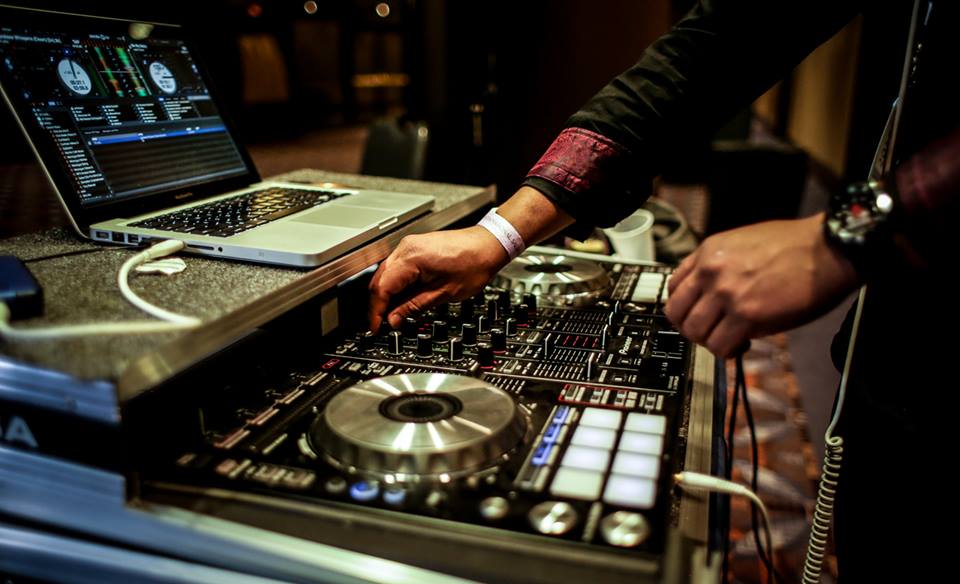 Feel the Heatwave Intensify February 9-12, 2017
4 nights and 3 days of non-stop entertainment just for you!
DJs
The DJs at this year's congress will definitely get your feet, hips, shoulders,
and everything else grooving on the dance floor with the best Salsa, Mambo, Cha Cha Cha on the planet!!!
Read Bio
"Music is the universe's gift to our ears." That is how DJ Ludwin describes the love for music and what attracted him to be a DJ. With the tone of voice and mind, is what inspires him on the music selection he has while performing at any type of social event. His taste of music and experience comes from the love and admirations he has to Latin, Afro-Caribbean, and the large spectrum of modern and old school beats. With many years of DJ professional experience playing at night clubs, private events, outdoor events, and concerts has created him to be one of the best at mixing and picking the correct play list for your social event. As an active member of the Salsa and Mambo community, he has learned and has become one the leaders and coordinators of the Chicago Salsa Congress DJs team. He is proud of the many years of volunteering and contribution to the Chicago Salsa Congress. To contact DJ Ludwin for your next event, message him at djludwin@gmail.com facebook.com/djludwin
Read Bio
Carlos Guate DJ was born and raised in Guatemala City, Guatemala. He has started his journey of djing at the early age of 16, in 1991 he moved to the USA, by the time he was 19, he decided to pursue his passion for The Afro-Caribbean music , Merengue Salsa Bachata , his knowledge of music helped shape his diverse collection of tropical music wich continues to set him apart from other djs. Has been a professional DJ for more than 24 years working throughout the Chicago & suburbs Salsa Nightclubs and Mobile Disco industry,providing a large selection of music from 70s, 80s, 90s and 00s Salsa, Mambo Cha Cha Cha Merengue bachata. Chicago International Salsa Congress DJ for more than 10 years.
Read Bio
I proudly represent the people of Leon Guanajuato, Mexico! How time flies when you do what you love. Mambo and Salsa Music is my passion and it is very near and dear to my heart. I am now going on 16 years of doing what I love, DJING! I was inspired to play salsa back in 2000 at the beautiful Adler Planetarium. What better way to dance salsa under the stars?! One of my all-time favorites soneros is, Ismael Rivera "El brujo de borinquen." The moment I heard his song " La Soledad ", I fell in love with his music. I have been a guest DJ for the 2008 Cincinnati Salsa Festival and the Detroit Salsa Congress in 2010 and Official DJ for THE CISC since 2003,Resident DJ at Patron's Hacienda and Chicago Bachata All Stars social dances for 2 years. All great experiences! My all team dream is to one day be a DJ for a Salsa Bachata Congress at my hometown.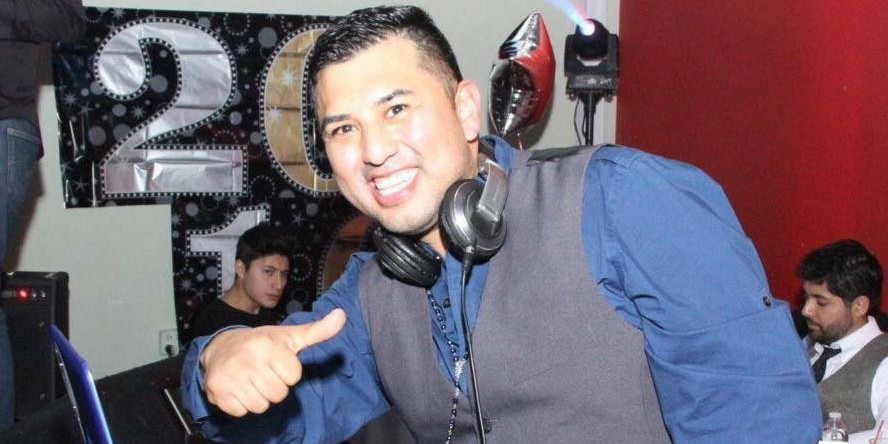 Read Bio
I was born in Mexico City and grew up around salsa and cumbia music , my ears were first influenced in so many ways by my brother-in-law who has a musical taste from Cuba, Puerto Rico, Colombia, Peru, Ecuador and Venezuela. In the late 1990's, I came to Chicago and began an amazing collection of reggaeton, salsa, and bachata. I love music, but I fell in love with salsa and discovered my passion for it in 2004 when I went salsa clubbing all over Chicago one night. I moved to Naperville, IL. in 2005 and started taking salsa classes at that time, which influenced my traditional taste in music of Salsa, Guaguanco, Pachanga, Mambo, Charanga, and Bachata. I started DJing at Esteban's in Naperville in 2007 and continued expanding my collection of salsa. I have music made by salseros whose mothers didn't even know they had made the album. In 2010 I started collecting vinyl records from the 60's, 70's, 80's, & 90's. I've continued to learn and expand my knowledge of music. Some of my favorite's artists are Ray Baretto, Hector Lavoe, Grupo La Libertad, Yimbo Lacombo, Orquesta Veracruz, Gamboa Ceballos, Bobby Valentin, Bush Y Su Nuevo Sonido, Frankie Figueroa, Ray Perez, and many many more….. I also like to buy Latin music from all over the world from places like Paris, Mexico, Colombia, New York, Venezuela, Peru, Ecuador, & Panama. I've now been DJing for almost 8 years playing at various locations, such as, clubs, salsa socials, bachata events, and other special events. "I believe you should feel the music in your heart to be able to make people feel that on the dance floor and pass the passion to others".
Read Bio
Professional DJ experience for past 20 years. Official Chicago Salsa Congress DJ for past 11 years and guest DJ for Cincinnati, Detroit. Guest DJ of various Chicago night clubs.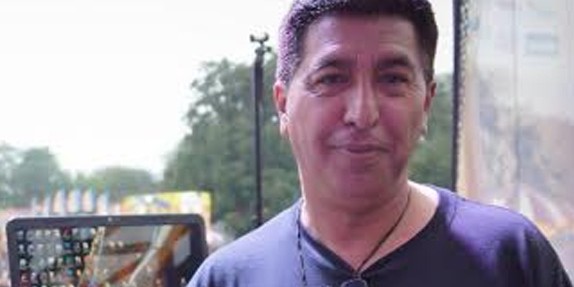 Read Bio
Dj EDGAR MARROQUIN joined CISC since the beginning 15 years a go. He's the resident disc jockey at WILLOWBROOK BALLROM for the last 15 years. He's been promoting Latin musicfor in Chicago for many years and has been Musical director on some of the most popular festivals such as LATIN AMERICAN MUSIC FESTIVAL among others. He has represented several recoding label company's in the Midwest. He also has worked as a manager or dj on most popular night clubs CLUB 720, V LIVE ,REPUBLIC.
Read Bio
DJ JoJo is a professional dj, producer, band manager, booking agent, and promoter based out of Los Angeles California. He has been a salsa dj for over 9 years, having played across the U.S., in Canada, Mexico, and Colombia. He is well known for his ability to cater to different audiences. His extensive knowledge and diversity in music allows him to play selections that fit well in any type of event. For the last 4 years he spins vinyl at his very own Mambo Madness Social. He has residency at The GranadaLA club, Acapulco Restaurant in Downey, and the Sonata Room Salsa Social. He performs in some of the best dance festivals/events around the country such as the Los Angeles Salsa Fest/ Congress, Seattle Salsa Congress, BKS, Arizona Dance Addiction (head dj), Grizzly Dance Festival (head dj), Palm Springs Salsa Extravaganza. He has performed at concerts along side top artists such as El Gran Combo, Victor Manuelle, Richie Ray and Bobby Cruz, Larry Harlow, New Swing Sextet, Adolecentes, Tito Rodriguez Jr., Yolanda Rivera, Pupy Cantor, Cita Rodriguez, Don Sonero, Tito Puente Jr., Frankie Vazquez, Jimmy Bosch, Choco Orta, Meñique, and many more.
Read Bio
Has Been Playing African & Afro-Latin Music in The Mid-West Since 2001. Kizomba, Semba, Kompa, Zouk, Mambo, Bachata, Afro-House, Kuduro, Urban-Kiz and Soukous. Chicago/St.Louis/Orlando/Minneapolis/ Detroit/Santa Barbara/ Toronto. He's Played Along With Some Of The Top Afro DJ's. Like DJ. To'Costa D'Angola, DJ.Guelas, DJ. Chad Kizomba and DJ.Peejay Cardoso. Just To Name A Few. Also played along with some of the top Latino DJ's, promoters and night clubs in Chicago, San Francisco, San Jose, Toronto.
Read Bio
The Official DJ of Werk MKE, DJ Jo-Z has always been passionate about music and it's different genres. As dancer and DJ, he is able to share his passion with others on the dance floor. Representing Milwaukee and Chicago, he is a resident DJ in Wisconsin night clubs, various dance socials in Chicago, and more recently, at various festivals organized by Island Touch Dance Academy. As versatile DJ, Jo-Z always aims to please the dancers! You can check out some of DJ Jo-Z's mixes at mixcrate.com.
Salsa
or 
Bachata
Read Bio
Asentado en Barcelona - Cataluña, cuenta con 40 años de experiencia y conocimiento de la música salsa, Como Dj. está en el mundo del streaming desde hace 9 años entregando lo mejor de su colección. Como internacional ha participado en tres ocasiones en el Chicago International Salsa Congress, del cual hace parte como Dj. y promotional Partner.
Mi Historia
Comienza en el 2006, cuando realicé un programa en streaming para una radio on line mexicana, aprendí y desde el 2007 nace SALSA ON LINE by GussiDj. la cual ha ido desarrollándose hasta alcanzar el nivel que tiene hoy y que busca siempre estar en la vanguardia de todo lo que rodea el mundo de la salsa. Cuenta con dos canales de podcast (Podomatic e Ivoox), donde puedes escuchar muchos contenidos relacionados a la salsa, el jazz y el jazz latino.