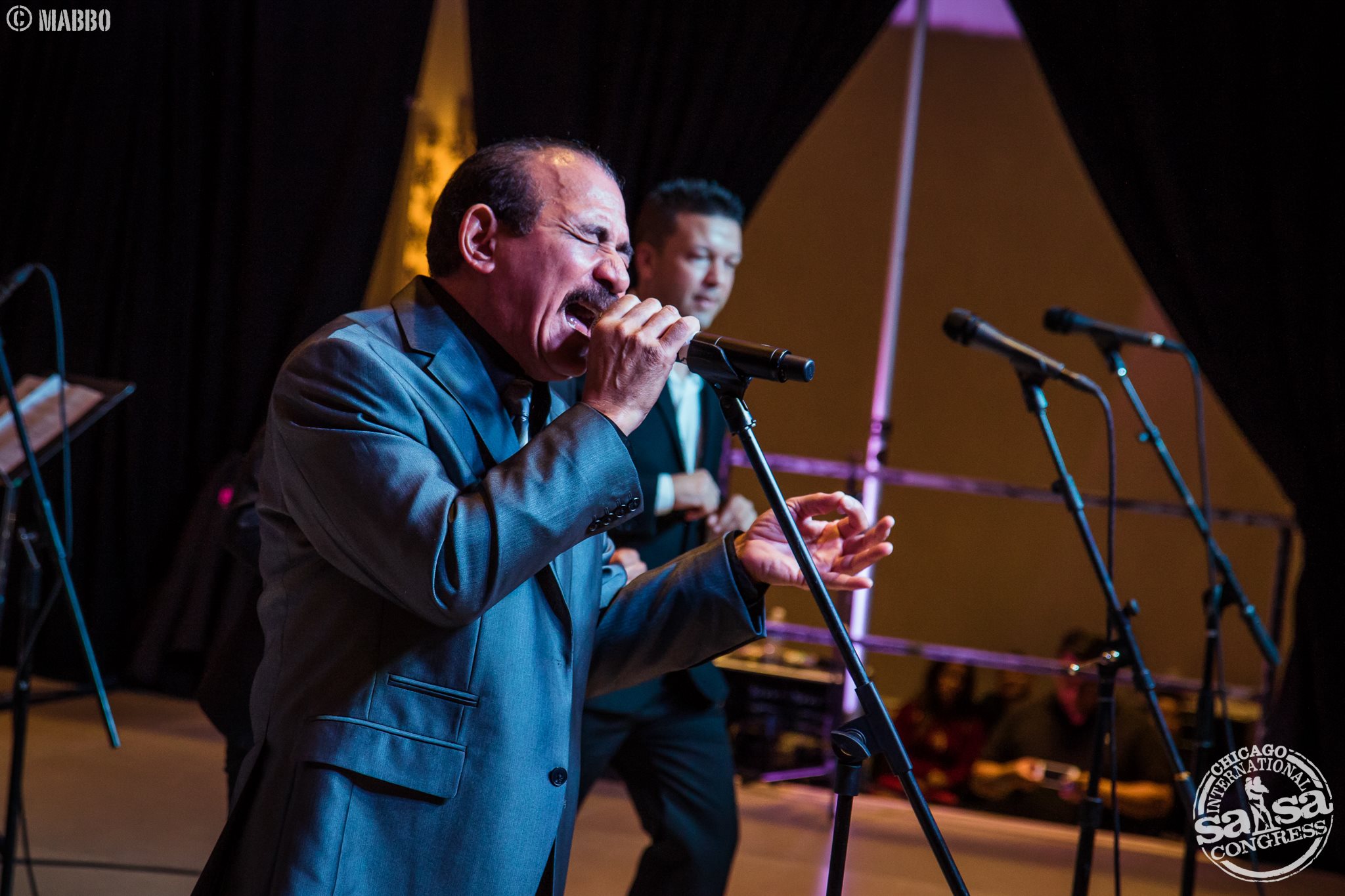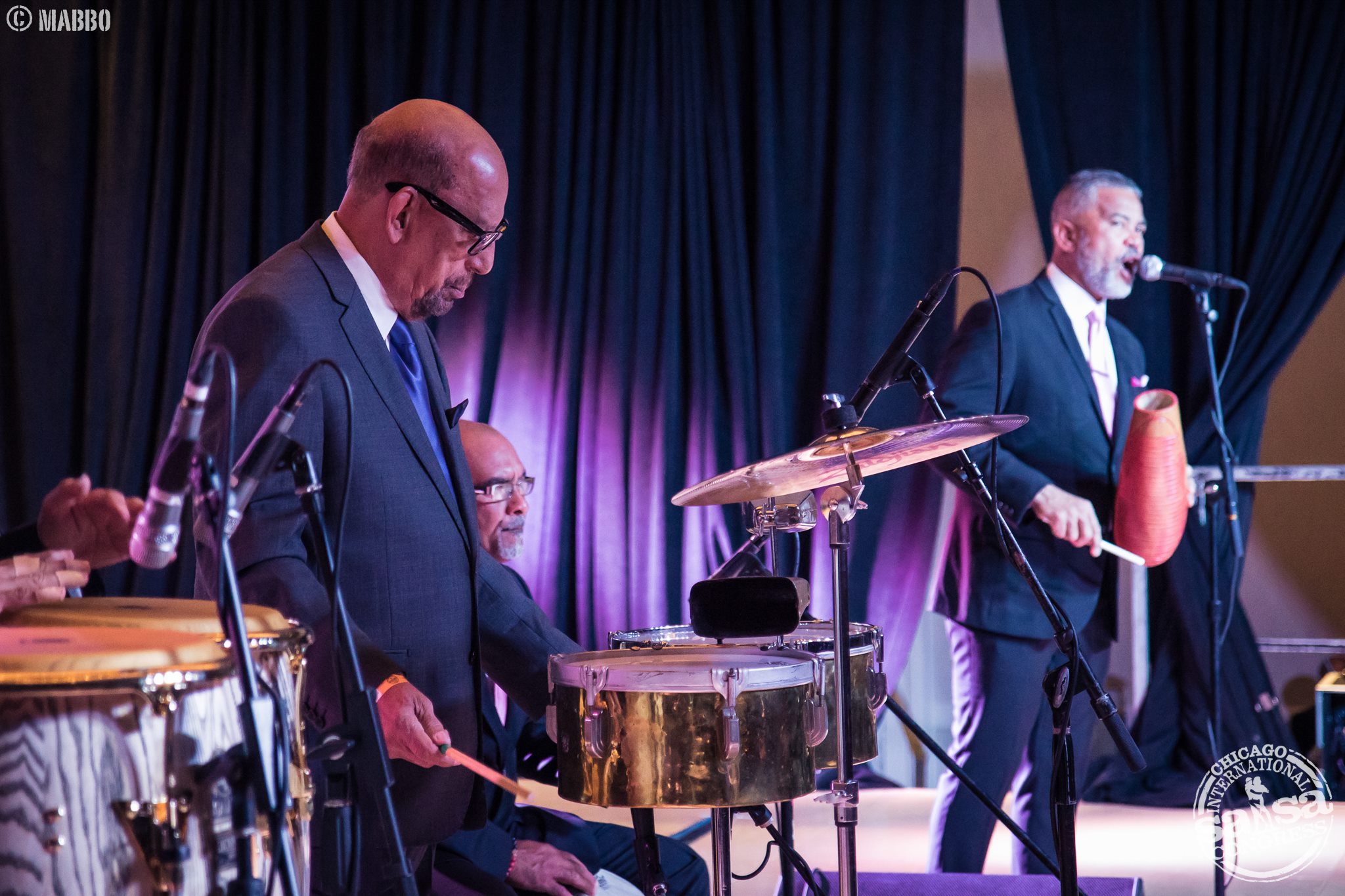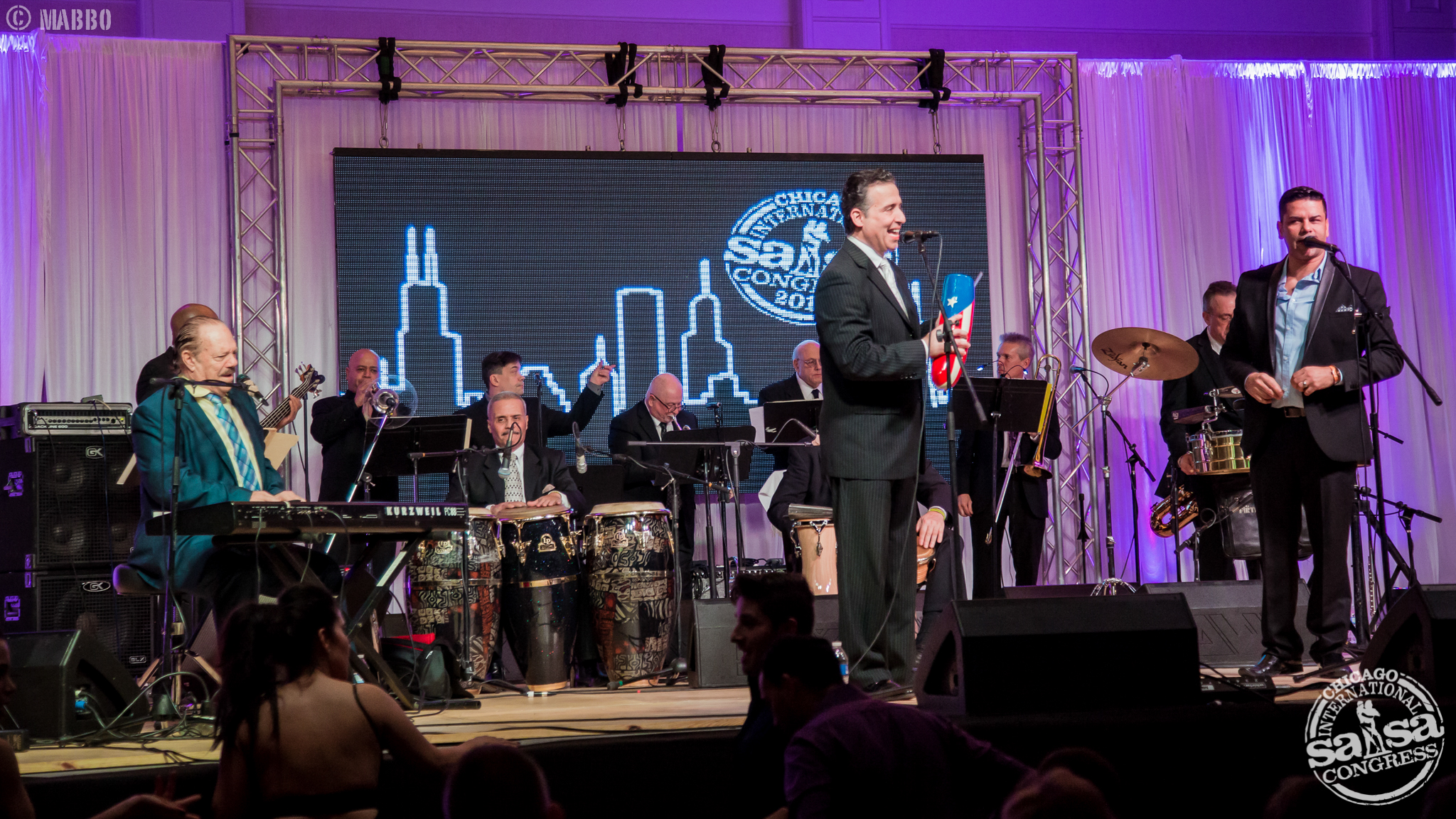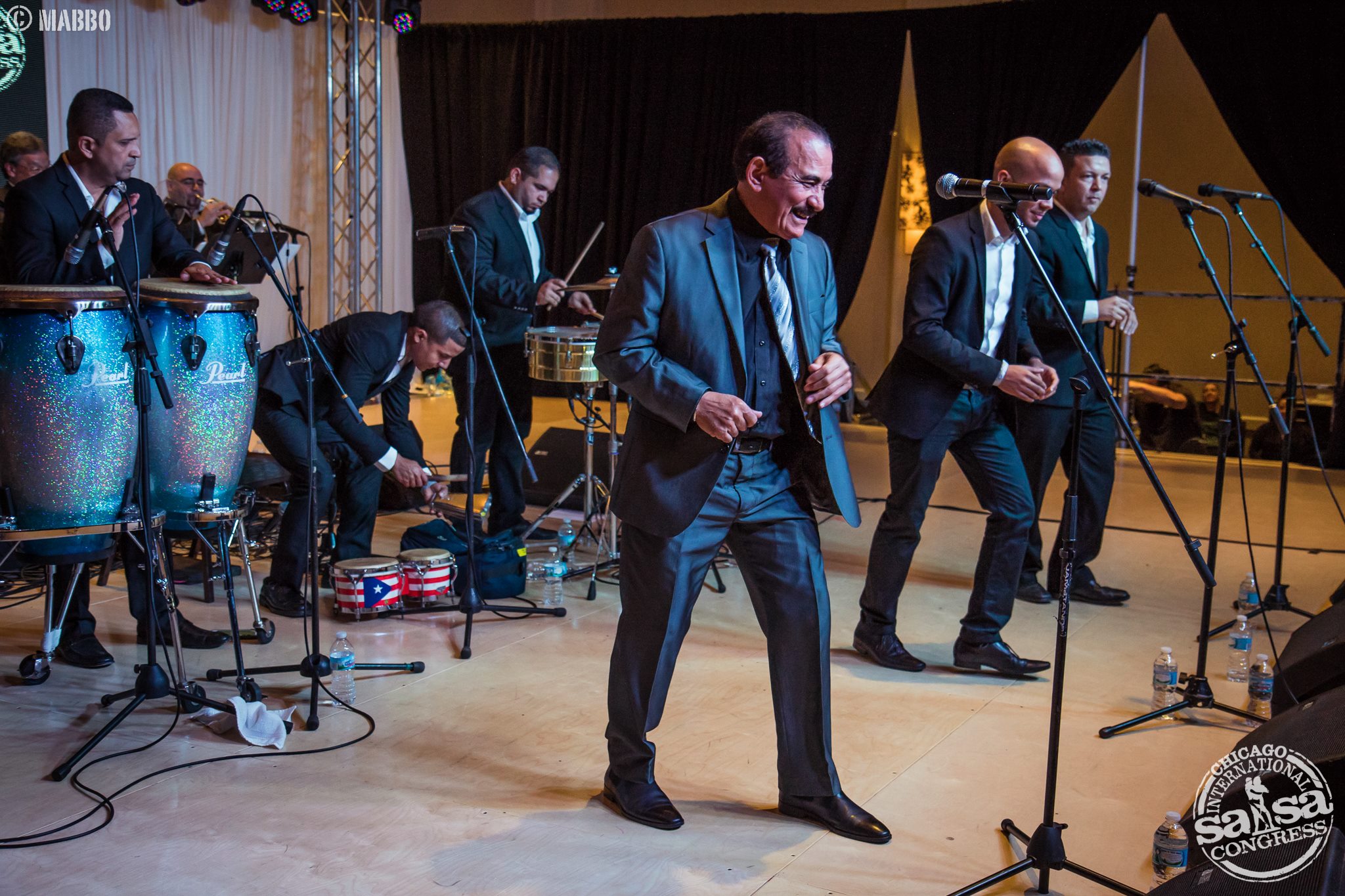 Feel the Heatwave Intensify February 9-12, 2017
4 nights and 3 days of non-stop entertainment just for you!
Live Music
We present an unforgettable dancing experience in an elegant Grand Ballroom where Latin Music's top artists and salseros connect. Enjoy four nights of non-stop dancing on our spacious dance floor until 3:00 AM to the hottest sounds of yesterday and today. The Chicago International Salsa Congress Concert Series is unmatched in celebrating Latin Music's timeless presence in honoring the legendary pioneers while inviting a forward vision as new, young artists take up the torch and carry it forward.
Featured Live Music for the 2017 Concert Series!






A mix of this year's live music, by GussiDj
We have quite a wonderful and rich history of bringing exceptional quality music to this annual weekend of Latin Music and Dance immersion. Our passion revealed, check out the past music artist that have ignited the CISC stage and click below!
CISC live music history
Year

Thursday

Friday

Saturday

Sunday

2002

Cheo Feliciano

Andy Monta

ñ

ez

La Sonora Ponce

ñ

a

Gilberto Santa Rosa

2003

Ismael Miranda

Jose Alberto "El Canario"

Tito Nieves

Michael Stuart and Roberto Roena

2004

Ray De la Paz, Johnny Polanco y su Conjunto Amistad

Jimmy Sabater, Jose Mangual Jr

& NY Salsa Express w/ Special Guest Jimmy Bosch

Jose Alberto "El Canario" y su Orchesta

Tito Allen, Angel Melendez and the 911 Mambo Orchestra w/ Special Guest Jimmy Bosch

2005

Johnny Polanco Orchestra featuring Herman Olivera

Andy Monta

ñ

ez

Los Soneros del Barrio featuring Frankie Vazquez

Eddie Palmieri & La Perfecta

2006

Primi Cruz & Orchestra

Larry Harlow & The Legends Orchestra

Adalberto Santiago & Orchestra

El Gran Combo de Puerto Rico

2007

Spanish Harlem Orchestra

Azuquita, Julito Alvarado & Alfredo de la Fe

Sammy Garcia & Sabor de Puerto Rico

Puerto Rican Power w/ Luisito Ayala

2008

Ocho Y Mas

Grupo Gale w/ Jerry Galante

Sammy Garcia & Sabor de Puerto Rico

Roberto Roena y Su Apollo Sound

2009

The Spanglish Band, Salsa Chicago Mambo All-Stars, Papo Santiago y Orquesta Infraverde

La Sonora Carruseles

Wayne Gorbea & Salsa Picante, Orquesta Tropical

Luis Gonzalez Orchestra w/ Adalberto Santiago

2010

Salsa Chicago Mambo All-Stars, Papo Santiago y Orquesta Infraverde, Mannix Martinez

Edwin Bonilla & Su Orquesta

Julito Alvarado Y "Del Sur

Al Norte"with Special Guest Nino Segarra

Jose Alberto "El Canario" y Su Orquestra, Special guest appearance Anissa Gathers (star of

Celia El Musical

)

2011

San Juan-Habana

Grupo Niche

Sammy Garcia & Orquesta Sabor de Puerto Rico

Jose Alberto "El Canario" y Su Orchestra

2012

Salsa Chicago Mambo All-Stars, Nabori

Fruko Y Sus Tesos

Cuco Valoy and "La Japonesa Salsera" Yoko

Tito Nieves

2013

Nabori, Rica Obsession

Hermanos Lebron

Choco Orta, Luisito Rosario

Grupo Niche

2014

Ray De La Paz

Cachao's Mambo All-star Orchestra

Moncho Rivera and Mimi Ibarra

Porfi Baloa Y Sus Adolecentes
CISC live music history