Advertise with the CISC Commemorative Magazine
Cultural Expressions Productions, Ltd offers you the opportunity to advertise in the official program of the Chicago International Salsa Congress. The program book commemorates the Chicago International Salsa Congress and includes articles, highlights, quotes and many photos of the lavish event.
Our Program reaches thousands of attendees each year and this year is expected to continue to grow. Widely covered by the Hispanic and non-Hispanic media, the Chicago International Salsa Congress is one of the most important events in the Midwest.
Don't miss this excellent promotional opportunity!
Chicago International Salsa Congress program provides exceptional return on publicity investment for sponsors.
Effective Hispanic, Anglo, Afro-Caribbean, and African American market crossover.
Chicago has the 3rd largest Hispanic population in the U.S.
The program is also distributed at other events worldwide.
Outstanding interest generated by international, national, and local media.
The program will be available on site and at the Chicago Salsa Congress' web site after the event.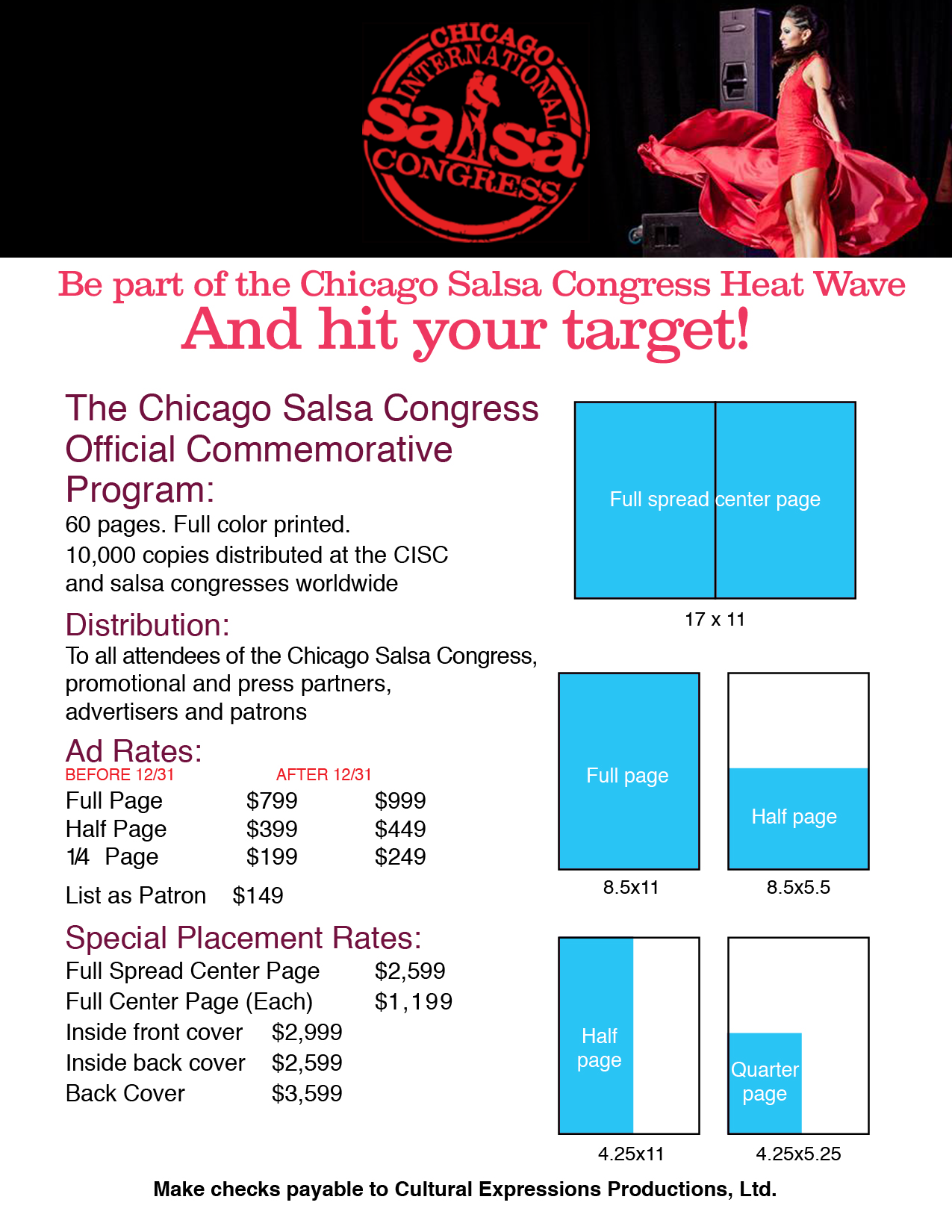 THIS IS AN AMAZING OPPORTUNITY TO REACH YOUR TARGET MARKET! ORDER YOUR AD TODAY!
Deadline: January 22, 2018