Feel the Heatwave Intensify February 11-14, 2016 
4 nights and 3 days of non-stop entertainment just for you!
Over 75 Workshops of infinite variety for
your enjoyment:
Mambo
Musicality
Cha-Cha-Cha
Salsa styling, basic-advanced, footwork, lead/follow, ladies styling
Pachanga, basic and incorporate into salsa styling
Bachata
Rueda Summit
Salsarobics
NEWLY ADDED: Kizomba!  All levels
NEWLY ADDED: Zumba with world class instructors from Zumba Fitness, LLC
7 Professionally produced dance showcases –
4 Evening Showcases and 3 Matinee Showcases
4 nights of the very best in Live Latin Music Concerts with Social Dancing
Thursday, 2/11/16 THE EDWIN SANCHEZ PROJECT
Friday, 2/12/16 WILLIE ROSARIO Y SU ORQUESTA
Saturday, 2/13/16 CHARLIE APONTE Y SU ORQUESTA
Sunday, 2/14/16 SAMMY GARCIA Y SABOR DE PUERTO RICO with AZUQUITA
3 Ballrooms for your dancing pleasure:
Grand Ballroom: Live Music Concert and the very best inSalsa/Mambo, Cha-Cha-Cha music for social dancing
LaSalle Ballroom: featuring the hottest Bachata music for social dancing
Michigan Ballroom:  Kizomba hosted by Marc Brewer, CISC Kizomba Ambassador with Charles Ogar and the Chicago Kizomba crew
CISC Marketplace filled with exciting vendor offerings and services
Thursday evening opening night party: Industry night welcoming arts, dance, music and communications students
Exclusive VIP Meet & Greet with World Renowned Willie Rosario and Orquesta for VIP access guests and full pass holders
Saturday evening: Walk the Red Carpet for CISC Celebrity Judges and win prizes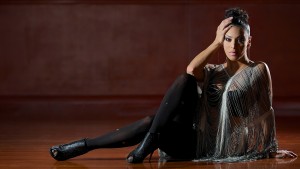 Get 8 hours of intense small group training with world class Instructor Tamara Livolsi! Experience the thrill of being in the spotlight in a live performance on the CISC main stage
Click here for more information
Overflow rooms are now available at 
SHERATON CHICAGO O'HARE
Right around the corner from the Westin at the lovely Sheraton Chicago O'Hare we have wonderful spacious rooms just for you. Book now for ONLY $129.00 with free parking! The hotel is located at 6601 mannheim Road, Rosemont. Call (847) 699-6300 or click here to RESERVE A SHERATON ROOM today!
Listen to a sampling of this year's live music lineup!